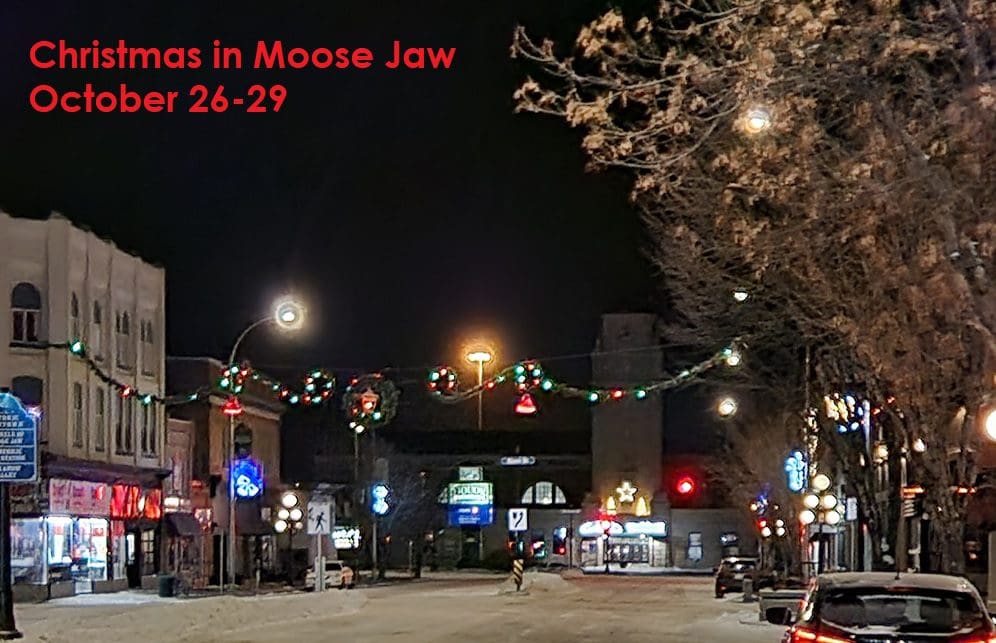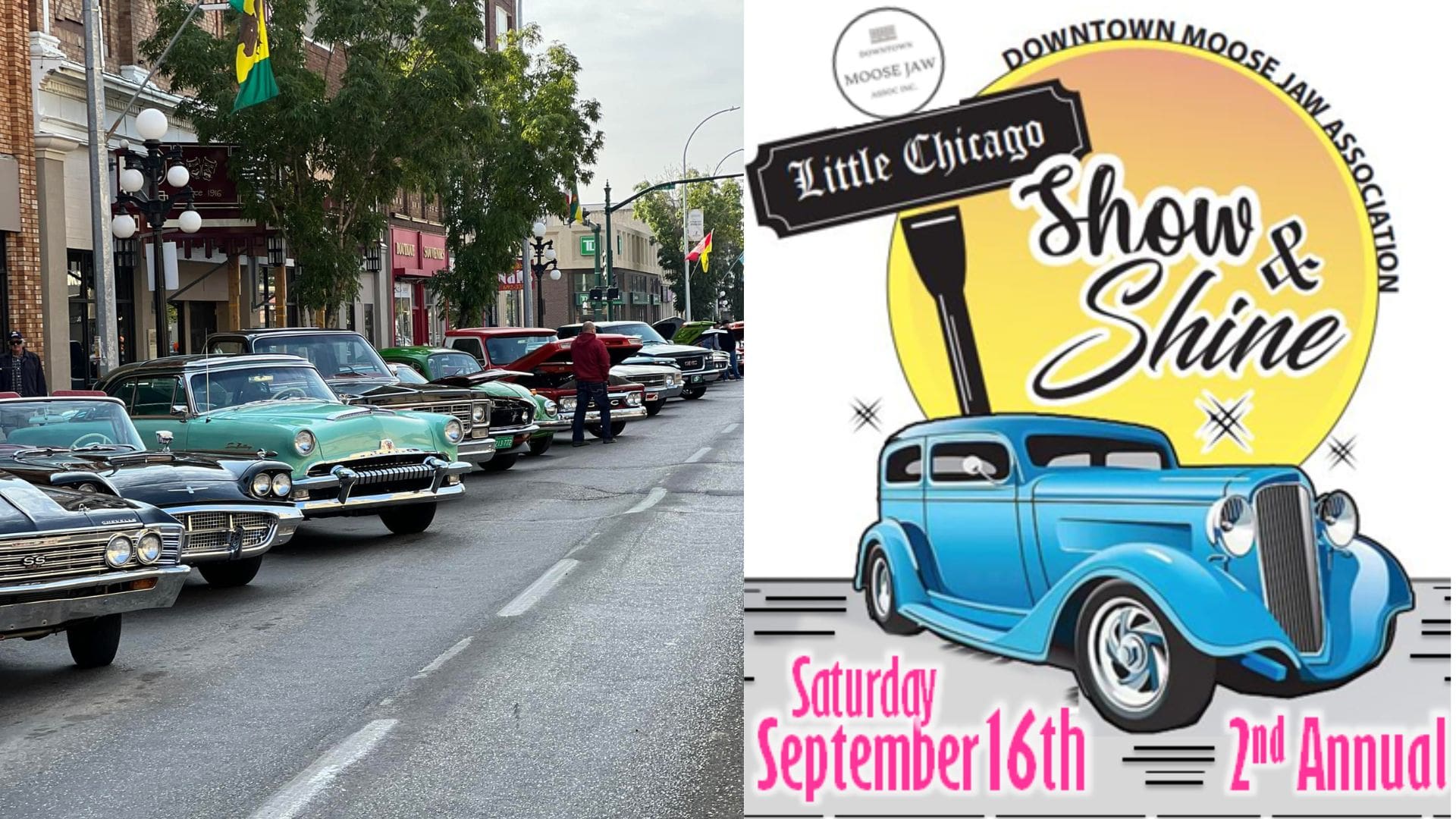 Christmas In Moose Jaw 2023
Christmas In Moose Jaw Returns Thursday, October 26 – Sunday, October 29!
We're excited to be your Christmas destination and can't wait to see you start your holiday shopping in Canada's Most Notoriously Charming Downtown!
The Downtown Moose Jaw Association (DMJA) is excited to announce that online registration is open for the second annual Little Chicago Show & Shine, set for Saturday, September 16, 2023.
We've expanded registration this year for up to 300 vehicles, we've added a third live music stage and will once again have 12 award categories, along with gift bags and dash plaques for the first 200 entrants.
Registration is only $20 per vehicle, and entrants are asked to select their category and make payment with the online registration link – click anywhere in this text box to get your classic vehicle entered.
Submission Guidelines
Use the form below to submit your event. Event approval will be subject to the following criteria:
Events should be located within the boundaries of Downtown Moose Jaw
Events must not promote hate speech or extremism of any kind
Events should always have a feature image
Feature images will be cropped square in many cases; Please avoid uploading images that have text over them
Images should not depict violent content.
Please take the time to include as much information as possible. More detailed events means more interest and better attendance!